R. Jack Fishman
President/CEO
Robert Jack Fishman serves as Chief Executive Officer and President of Lakeway Publishers, Inc. Fishman founded the company some 49 years ago as publisher and editor of the Citizen Tribune in Morristown. He received his BS degree from Memphis State University in 1955 and has attended the Southeastern Institute for Organizational Management, the Academy for Organizational Management, the Industrial Development Institute and the American Press Institute. He has served as president and on the Board of Director for several organizations, including the Tennessee Press Association and the National Newspaper Association. In addition, he has served on the Board of Directors of the Associated Press and the Newspaper Association of America. Fishman served on the National Information Infrastructure Advisory Council, the Tennessee Industrial and Agricultural Development Commission, and is Chairman of the Industrial Development Board of the City of Morristown and past President of the Greater Morristown Chamber of Commerce. He served as a member of the Tennessee Board of Regents and served as vice chairman for four terms. He is a lifetime member of the Kiwanis Club, a Paul Harris Fellow and has received numerous awards from civic, government and educational institutions for his service to these organizations. He is a member of All Saints Episcopal Church and has served as Senior Warden for several terms and has served as a member of the Bishop Council for the Diocese of East Tennessee.
Michael Fishman
Secretary Treasurer of Lakeway Publishers, Inc
Editor/Publisher of the Citizen Tribune

Michael Fishman, editor/publisher of the Citizen Tribune in Morristown, Tennessee, is Secretary Treasurer of Lakeway Publishers, Inc.
Jeff Fishman
Asst. Vice President of Lakeway Publishers of Middle TN,
Asst. Publisher of the Tullahoma News

Jeff Fishman is Vice President of the Middle Tennessee group of newspaper and Vice President of Lakeway Publishers, Inc. Jeff received his BS degree in Communications and Media studies from East Tennessee State University. He has served as president of the Tennessee Press Association; served on the Board of Directors of the National Newspaper Association, and on the Board of Tennessee Press Service. He has served on the vestry of St. Barnabas Episcopal Church and resides in Tullahoma with his wife, Karen and one son. He is active in the community and serves on many local boards, he is a past president of the Tullahoma Chamber of Commerce, and the Coffey County as well as the Tullahoma Industrial Board, and is a past president of the Arnold Community Council and presently is a trustee on the Motlow State Community College Foundation.
Joe Martin
Advertising Director – Middle TN
Joe Martin is the Advertising Director for the Middle Tennessee Group of Lakeway Publishers, Inc.
Joe began his career with Lakeway in 2005 as a sales representative but quickly moved into his current position. He graduated from Hendersonville High School just out of Nashville in 1988 and continued on at Volunteer State Community College for two years. He is very active in his community in Tullahoma where he is on the Tullahoma Chamber of Commerce Board and has been past president of the ambassador program the chamber offers. He is also the Field Director for the Tullahoma Soccer Association and has coached many teams over the last 8 years. He is a current board member on the Coffee County Leadership team as well as a past graduate of the association. He moved to Tullahoma in 1996 and was married to his wife in 2005. He now has three children of all ages end enjoys spending his free time with his family at the soccer fields.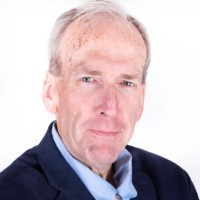 Keith Ponder
Vice President, Lakeway Publishers of Middle TN
Publisher, Tullahoma News
Keith Ponder has been named Publisher of The Tullahoma News
and Vice President Lakeway Publishers, Inc., of Middle Tennessee. The 29-year publishing veteran takes the helm of the division after leading the Daily Herald in Columbia for five years. Prior to that time, he worked in Iowa, Texas, Arkansas and Kentucky, where he spent 20 years as a publisher at CNHI and Stephens Media.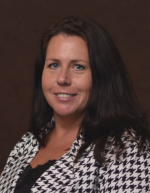 Cathy Gerring
Vice President of Lakeway Publishers of Virginia

Cathy Gerring serves as Vice President of the newspapers in Virginia. This includes the Northern Neck News, Northumberland Echo, Westmoreland News and The Central Virginian. She began her career with Lakeway in 2002 as a graphic designer at The Central Virginian. After three years, she was transferred to The Herald-Progress to oversee all aspects of sales, design, editing and layout. While there, she effectively built, motivated and directed design & production teams. In 2007, she moved to Maryland where she served as the Advertising Director for a publishing company. Cathy returned to Virginia in March of 2013 to build a new home in Tappahannock. She came back to work for Lakeway and shortly after was promoted to publisher. She has won numerous Virginia Press Association awards for advertising design and magazine layout. Wife and mother of two sons, she enjoys fishing, swimming, music, and spending time with her family.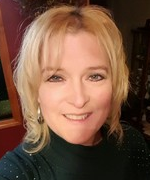 Anita Debord-Manuel
Human Resources Manager
Anita has been with Lakeway Publishers for over 14 years and has served as the Human Resources Manager since Feb. 2019. Anita previously worked within Lakeway Publishers as an Administrative Assistant at the Citizen Tribune since April 2006.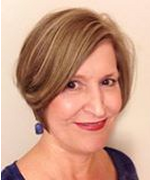 Teri Manning
Promotions Director
Teri Manning is the Promotions Director and Digital Sales Director for Lakeway Publishers. Originally from Los Angeles, California, she's been with Lakeway Publishers for over nine years. She develops corporate sales and marketing initiatives to deploy across all 3 divisions of Lakeway, digital marketing and social media management. She is also the corporate digital media sales trainer for Lakeway. Her background is Business and Film Production from UCLA.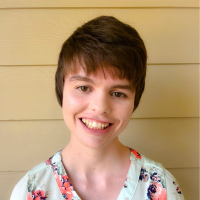 Reagan Conley
Digital Media Director
Reagan is a graduate of Carson-Newman University, with a Bachelor of Arts (BA) in Graphic Design Arts and Graphic Design. Reagan graduated Cum Laude. Reagan has been working for the Citizen Tribune and was recently promoted to Digital Media Director for Lakeway Publishers, Inc.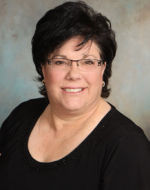 Cathi Utley
Group Publisher of MO South
Cathi joined Lakeway Publishers in 2007 with a positive upbeat attitude that has proven to help her achieve her team and individual goals. She is a strong leader and is a powerhouse in developing and motivating her employees. Cathi has owned and/or managed 5 profitable wholesale businesses along her career and has a strong background in sales to prove it. She strives to be the best every day. She was named Classified Queen for Lakeway Publishers in 20-15 when a challenge was issued to the whole company and she sold more Statewide Classifieds than anyone for the year with her out of the box ideas and strong customer service. Cathi is a presence in her community and is always involved in local festivals, celebrations, county fairs and was President of the Clay County Cattleman's Association as well as a Girl Scout Leader.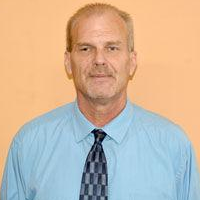 Jim Hart
Group Publishers of MO North
Jim joined Lakeway Publishers in 2020. He has an Associate degree in Accounting and graduated with honors. He is a result driven Publisher/Advertising Director with extensive background in print and online media. He has a talent for building cohesive sales teams and problem solving. He quickly assesses situations, creates an innovative strategic plan and establishes superior partnerships with peers and business leaders or clients for the best results possible. With his combined passion for marketing and commitment to contributing to an organization's bottom line through dedication and hard work he strives to meet or exceed goals. His most recent position was with Paxton Media where oversaw the growth of 2 newspapers and managed 6 account executives before his position was eliminated.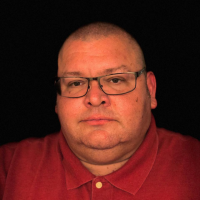 Jason Conway
Director of Information Technology
Jason has been with Lakeway for over 14 years combined. He is responsible for all the technology needs of Lakeway Publishers. Jason is a hard working professional with over 25 years of experience.
.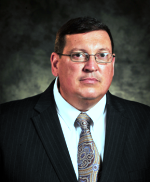 Patrick McAneny
CEO of LogOn Computer Services
Patrick comes with 35 years of experience managing technologies in the Financial and Healthcare industries. For the past fifteen years he has been focused on customer based enterprise wide infrastructure, IP based phone systems, Network Infrastructure and cloud based technologies. Patrick started his career with IBM and went on to work for companies like Franklin Templeton, Oppenheimer, Lehman Brothers, Sun Capital Partners and Interim Healthcare.